The Science Behind the Method: Part #1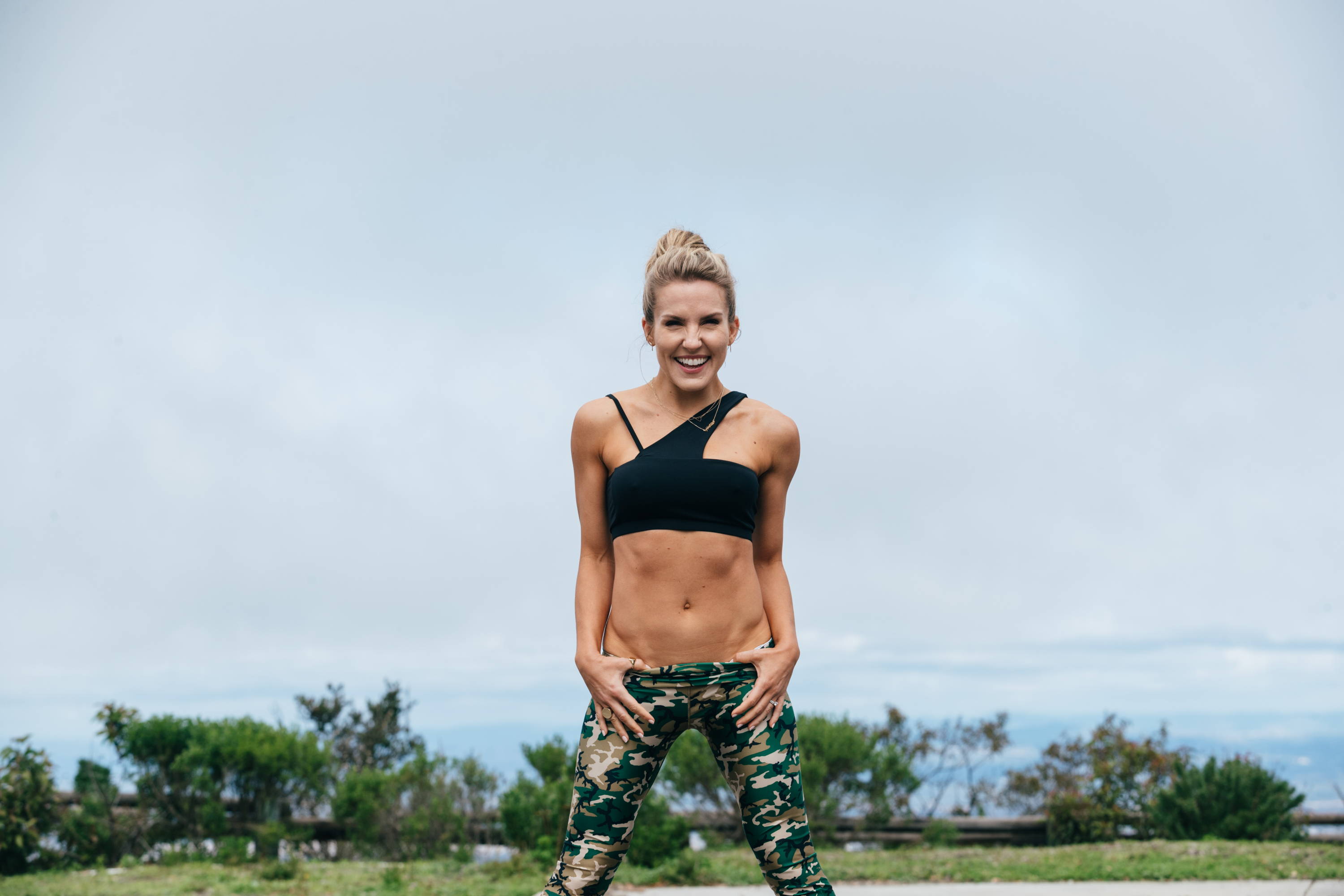 Everyone's body is different. Your goals and program should be specific to you and what your body needs.
Recently, I've found that there is a collective shift away from fast food fitness and back to mindful programming. During the periods of quarantine we were just happy to get something in. Anything. And the market was flooded with options. Every trainer or cute social media influencer in a matching set had an app. Then, as the seemingly endless period of at-home virtual fitness continued, we got to a point where we asked ourselves "What am I doing? I don't just want to get through the days anymore. I want to thrive. I want to feel strong and confident again. I don't recognize myself and I don't feel strong in my skin. And I can't do this alone in a bubble anymore." It's time for us to get back on track with a program that gets you one step closer, everyday, to feeling like you again and with a community that will guide and support you every step of the way.
"This is the first time I've seen results and changes from my workouts."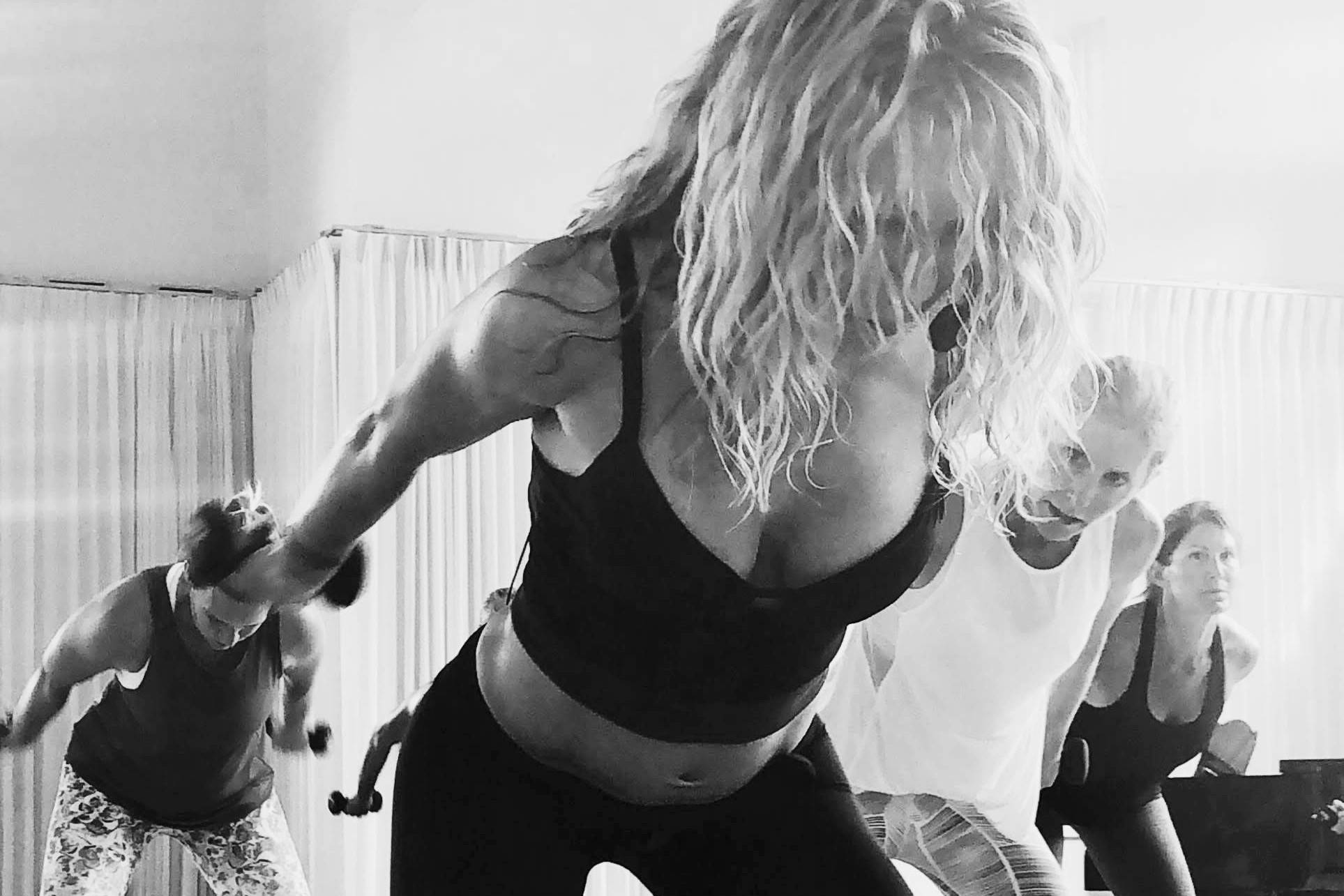 In 2007 there was a boutique fitness boom across the nation. Single modality studios (focus on one workout like spinning, yoga, etc) started popping up everywhere. People cancelled their gym memberships and personal training sessions, and instead showed up to for the (same) classes everyday. The community of the boutique studio was incredible. But the full body, personalized, functional training programs were no longer trending. (And there was a surprising amount of fear being fueled around any woman lifting more than 3lbs – perhaps uneducated trainers who didn't understand how to help clients build lean muscle and burn fat efficiently – so, they just avoided building muscle entirely) I was finding that I had to travel to 5 different boutique fitness studios (one for pilates, one for yoga, one for cardio, etc) to get a comprehensive workout program. No one was creating a one-stop-shop where you could get everything you need from a personal training program combined with the energy and community of a boutique fitness studio. So I created that studio + program – Anna Kaiser Studios.
Our program is a combination of 3 workouts:
-       DANCE – cardio endurance + stamina
-       STEP – athletic conditioning – functional training + intervals
-       SCULPT – muscular endurance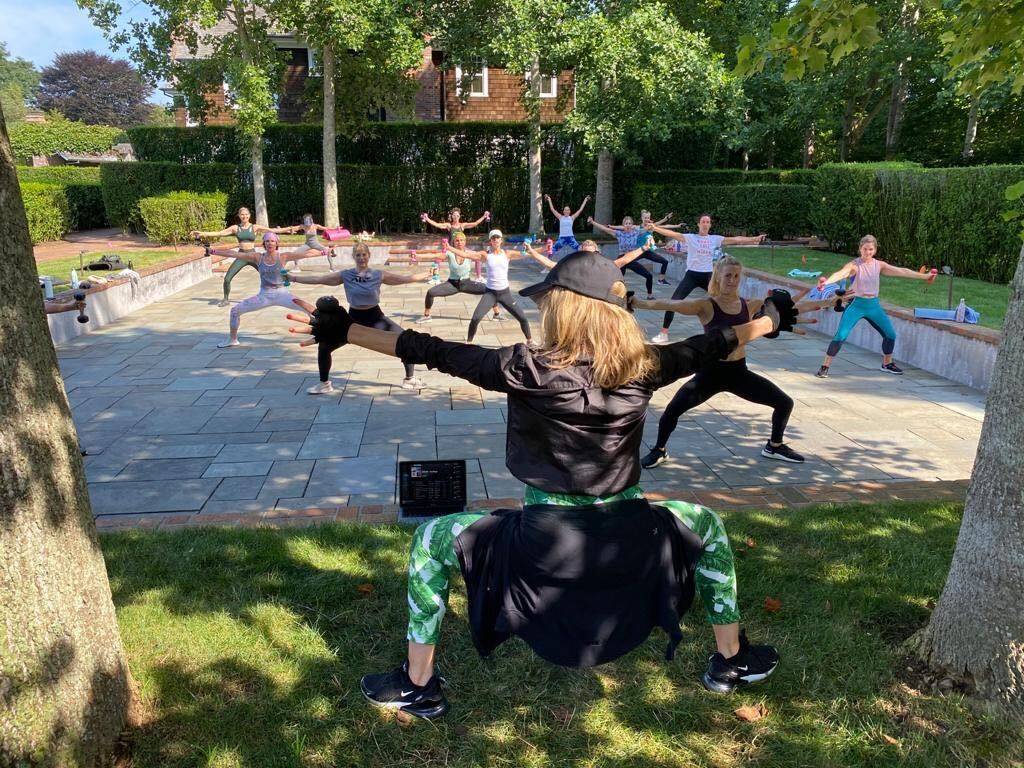 Once a client masters our three signature three workouts, they progress to MASHUP, which is a combination of all 3 workouts, challenging the client's overall fitness: stamina, endurance, and power. We focus on keeping transitions short and intensity high while still maintaining proper form and function. We always encourage all clients to wear a HR monitor to track their work in classes and share their reports with their trainer so that we can continue to hone their programs and keep them challenged.
All our workouts are movement based and rooted in functional training (define functional training?). I believe that the training you do in the studio should enhance your life. You will build muscle to support the movements you are doing on an everyday basis. For example, if a marathon runner stops running and solely swims, that person will atrophe much of the muscle that was used to support the long distance runs and build more upper body muscle to support the swimming – which will indeed change his/her physique and overall appearance. That means, you want to train with a program that challenges you across all planes of motion with a variety of workouts, all designed with a purpose. A long, lean, beautiful body that is proportionately strong and ready for anything life throws your way.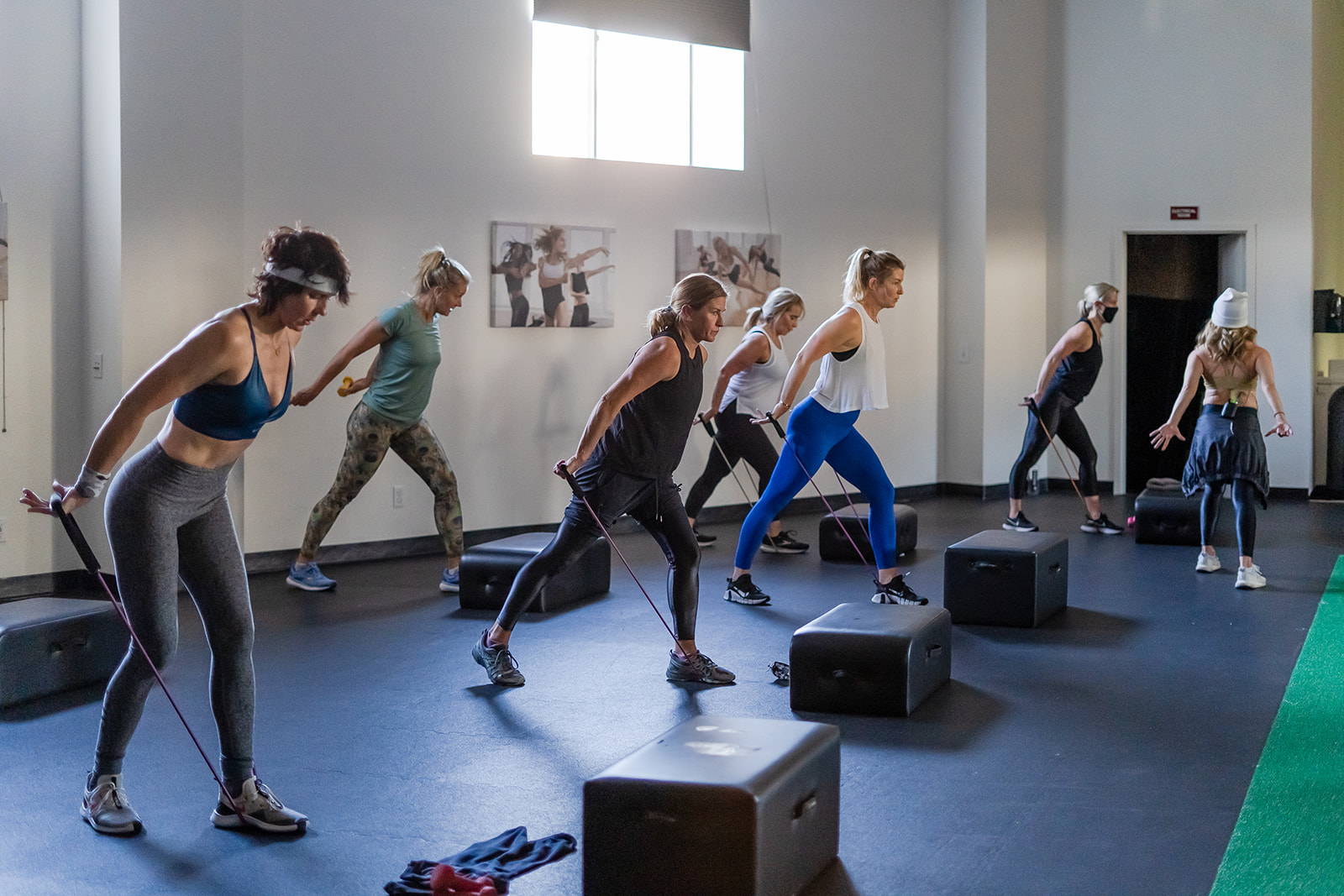 Everyone needs a different combination of the above workouts to suit their body and goals, along with appropriate recovery periods and days off. I always recommend that every client begins with a trainer consultation to assess their background, fitness level, and goals. From there, the trainer will create a program plan for the client that meets their schedule and fitness needs. We often work with clients individually through one-on-one customized training who are recovering from pregnancy, returning after an injury, or are just beginning their fitness journey.
CHECK OUT OUR OTHER FILES