Our infamous DANCE-CARDIO class pairs heart-pumping routines with strength intervals to get you everything you need for a fun and results-driven workout - bonus: dance party moves that you'll be practicing with friends in and out of the studio.
Instead of heavy plyometrics that is repetitive on your body, Anna Kaiser integrated dance as the form of high-intensity cardio within that HIIT training model.
Get results much faster than you would with a long cardio workout while having a great time moving your body.

This Class Is For You If:
You want a fun, vibrant workout that burns fat while building muscle and increasing your stamina and endurance.

Mat, towel, 3lb weights, foam roller


60 minutes, High-Intensity, 550 calories burned on average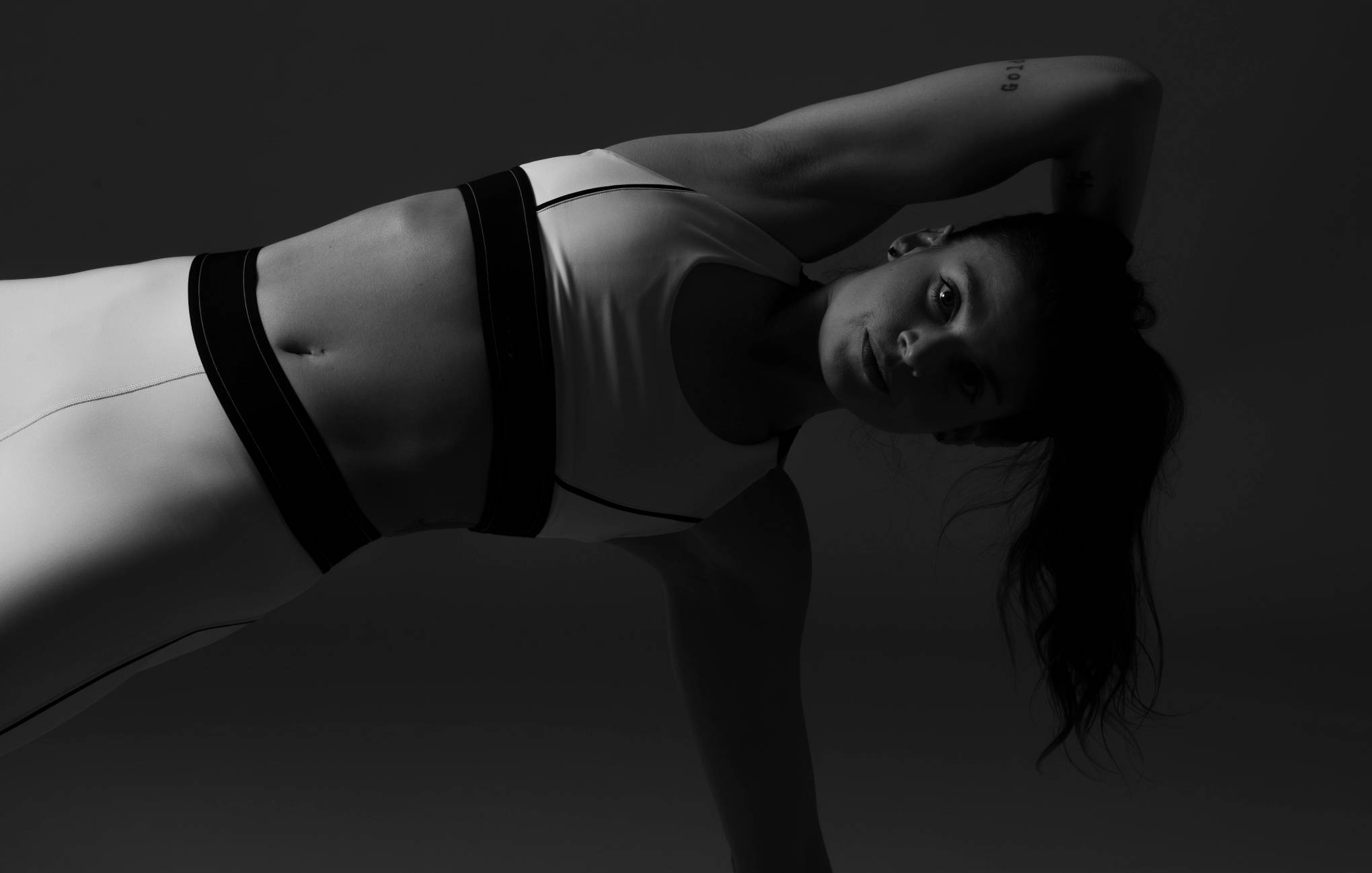 New content changes every Monday.
This includes choreography, strength workouts, and interval exercises.
Life hack: While our instructors break down the content in every class, we recommend participating in your first class on a Monday. Anna personally creates and releases content for sessions and classes every Monday!
When you attend an Anna Kaiser Studios class, everything you need is right at your fingertips. Fully-stocked showers, lockers, workout towels, water, and dressing rooms are available at every class.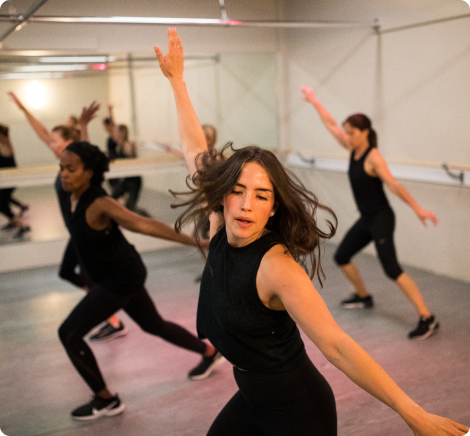 We offer classes at three locations:

Located at 244 E 84th Street, New York, NY (between 2nd and 3rd Ave). Anna Kaiser Studios can be found on the 4th floor (with both elevator and stair options).

Located at 3 Railroad Ave, East Hampton, NY. Our studio is next to Hampton Chutney. Parking is available behind the building.

Located at 3 Railroad Ave, East Hampton, NY. Our studio is next to Hampton Chutney. Parking is available behind the building.

We recommend that everyone begin with a personalized trainer consultation to assess their background, fitness level, and goals. From there, the trainer will create a program plan that meets your schedule and fitness needs.
Access every studio location and full virtual library, a fitness concierge, priority registration, and a private locker with laundry service.
Anna Kaiser is the Founder and CEO of Anna Kaiser Studios. Anna is renowned for transforming the bodies of clients around the world. Her signature workout program combines dance, Pilates, and sculpt toning that leads to visible results.
Through her online streaming membership program, 3 flagship studios, and unique content creation, Anna has helped transform thousands of clients' lives and bodies. She has quickly become one of the industry's most highly respected and reputable experts.
Her clients include Kelly Ripa, Shakira, Karlie Kloss, Sarah Jessica Parker, and now YOU.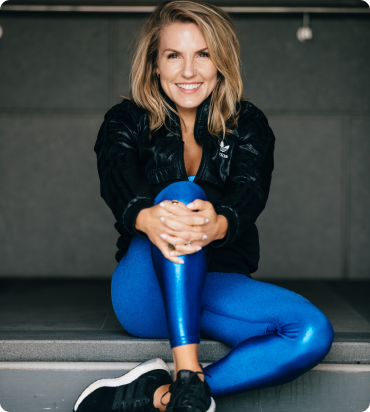 WHY CHOOSE ANNA KAISER STUDIOS
Classes at Anna Kaiser Studios are a level above any other. Here's what gives us our edge:
Unparalleled Workout Experience.
With an extensive background in professional dance, performance, sports medicine, and exercise, Anna Kaiser brings you the expert programming of a celebrity trainer amplified by the energy of a vibrant fitness community.
The strategic combination of strength interval training, Pilates, yoga, and dance caters to all fitness levels and delivers unparalleled results. Each of our trainers has over a decade of experience and holds a certification with the National Academy of Sports Medicine, in addition to other high-level certifications specific to their field.
Your One-Stop-Shop for Boutique Fitness.
Get everything you need from personal training to nutrition, recovery, performance metrics, a personalized class program, and more to help you reach your goals. We focus on keeping transitions short and intensity high while still encouraging proper form and increased flexibility.
All our workouts are movement based and rooted in functional training, giving you the best results physically and mentally within a vibrant community.
FREQUENTLY ASKED QUESTIONS
When does Anna Kaiser teach classes?
Which qualifications do your trainers have?
The trainer collective at Anna Kaiser Studios is hand selected and trained by Anna. Every trainer has over ten years of professional dance experience and holds a certification with the National Academy of Sports Medicine. We prioritize continuing education; our trainers have earned additional certifications including pre and post-natal, CHEK method, Conditioning Exercise Specialist (CES), and special populations. Each has expertise in their field, is an experienced teacher, and has a passion and love for movement and boutique fitness.
How often should I go to class to see results?
While the exact timeframe a person notices results will vary, we recommend committing to at minimum 3 classes per week for four weeks. Most people feel the difference in their bodies after 4 classes and can see the difference in 8 classes.
The room is maintained at 75 degrees.
I can't dance. Can I still take your dance class?
Yes! Each of our classes is accessible to all fitness levels, including beginners. And because each of our class instructors is certified with the National Academy of Sports Medicine (NASM), they are able to tailor the class to accommodate a variety of fitness levels and any necessary modifications.
Do you have sprung floors?
Yes. Each of our locations has a unique proprietary sprung floor created by Anna.
Should I wear a heart rate monitor in class?
We encourage you to wear a heart rate monitor or other monitoring device. This enables you to track your work in classes and share the report with your trainer, who can continue to hone your workout program based on your progress.
Can you tell me more about Anna Kaiser?
Anna has been featured in Vogue, The NYTimes, Cosmopolitan, US Weekly, The Today Show, Good Morning America, SELF, Glamour, Shape, WWD, E!, InStyle, W Magazine, Women's Health, Well&Good, and has been a contributing editor for People Magazine. Anna co-hosted the primetime ABC Series "My Diet is Better than Yours" and partnered with Target to create the C9 Limited Edition by Anna Kaiser, available in stores nationwide. NBC's "Know Your Value" deemed her the "reigning queen of fitness" and she was selected as one of Greatist's 100 Most Influential People in Health and Fitness.
Anna's first DVD Expecting More: The Complete Pregnancy Fitness System for Fit and Healthy Moms-to-Be, received rave reviews internationally and a GOLD medal at the National Parenting Publications Awards (NAPPA).
She has hosted holistic wellness retreats in Mexico, Costa Rica, Austin, Ojai, and Martha's Vineyard, and continues to train and travel internationally.