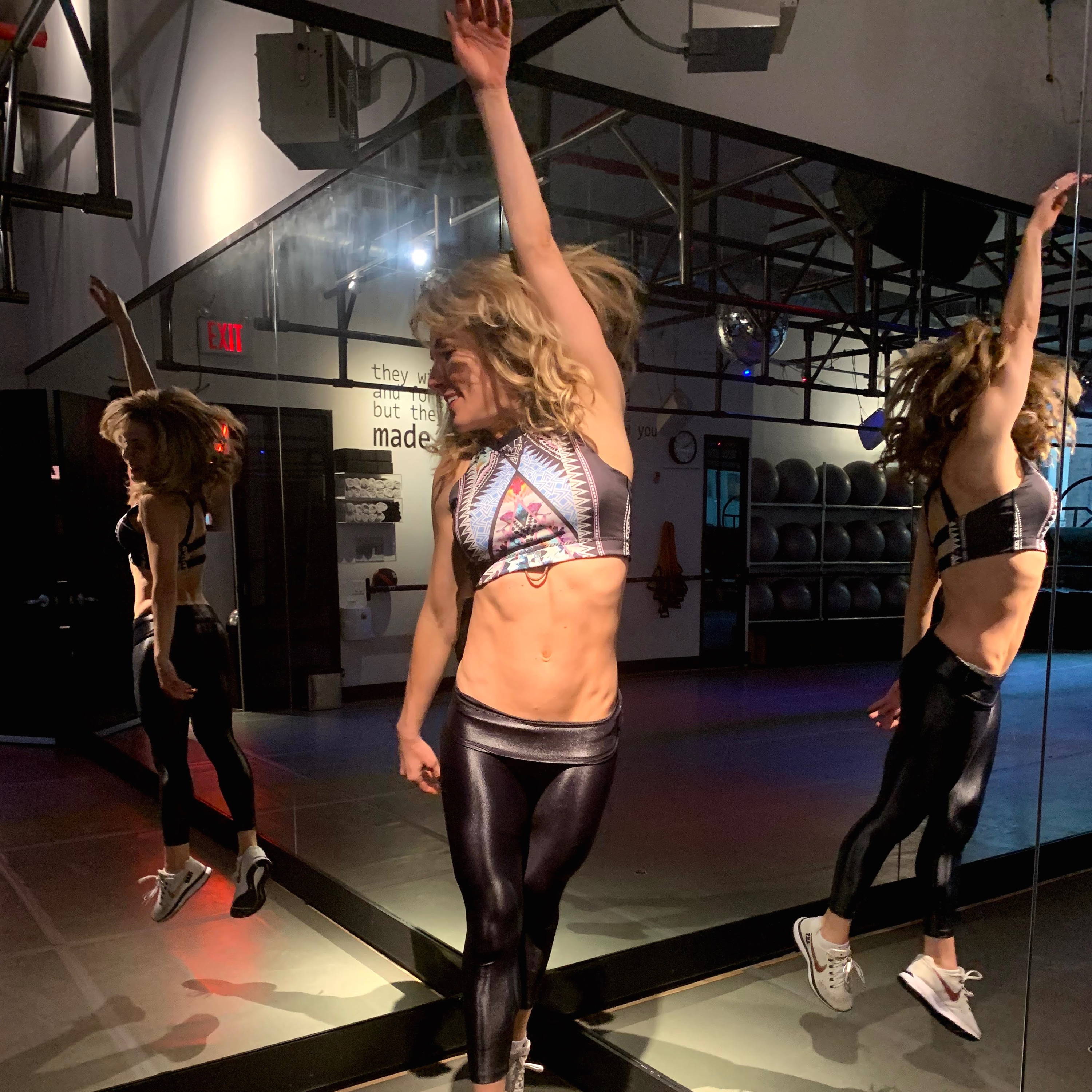 Monday
7 AM- LIFT + define
8 AM- DANCE + define
9:30 AM- MEMBERS ONLY- advanced
11 AM- MOVE + define
12:30 PM- DANCE + define
Tuesday
8 AM- MASHUP
9:30 AM- MEMBERS ONLY- advanced
9:30 AM- DANCE + define
12:30 PM- MOVE + define
6 PM- MOVE + define
Wednesday
7 AM- DANCE + define
8 AM- LIFT + define
9:30 AM- MOVE + define
11 AM- MASHUP
12:30 PM- DANCE + define
Thursday
8 AM- DANCE + define
9:30 AM- HIIT
11 AM- MOVE + define
6 PM- MASHUP
Friday
8 AM- MOVE + define
9:30 AM- MEMBERS ONLY- advanced
9:30 AM- DANCE + define
11 AM- MASHUP
Sunday
9 AM- DANCE + define
10:30 AM- MASHUP
DANCE + define
Our signature dance class pairs a heart pumping routine with short strength intervals to get you everything you need for a crazy fun workout + dance party that you'll be practicing with friends in and out of the studio. Dance combos run for 3 weeks to give you ample time to learn each move and start adding your own unique sass and style. Please bring a mat, a towel, and a set of 3lb weights. Cross training, supportive sneakers are best for this class.
MOVE + define
Not a dancer, this class is for YOU. Grab your 3lb weights and get ready to move to a crazy fun playlist that mixes athletic conditioning with aerobics. This interval workout will get your heart pumping with a choreographed combo that combines jacks, squats, shuffles, and more with full body strength intervals. Please have a mat, 8lb weights, and 3lb weights on hand and wear supportive sneakers.
LIFT + define
In this workout, we pair full-body strength with smaller isolated contractions to burn out large and intrinsic muscles on every plane of motion. This class is done barefoot.
HIIT
This 30 min interval class will challenge your stamina, endurance, and strength on another level! This workout combines 4 circuits with 4 exercises each for 3 rounds, all set to your favorite tunes, to get your heart pumping and keep you pushing past your plateaus! Only a mat required. Please wear supportive sneakers
MASHUP
Can't decide which amazing class is your fave? Do them all! This class is a mashup of all our class formats, challenging your mind and body to keep up with shorter sections of dance, HIIT, step, and functional strength. We recommend trying all our class formats first before jumping into this MASHUP class. Please have 8lbs, 3lbs, a towel, a mat, and a resistance band on hand and wear supportive cross-training sneakers.
DROP IN -$18
10 VIRTUAL CLASSES -$140*
UNLIMITED MEMBERSHIP-$289