How to Stay Motivated at Home
Staying motivated for at-home workouts can be challenging. What I am hearing from clients is the lack of results, accountability, and personalization that comes with most at-home workouts causes a quick burnout and a habit of hopping from one platform to another. The market is saturated with at-home fitness options, and most of them just providing the user with a single workout, not a solid program that is catered to the individual and what they need. So it's hard to decide which workouts to do and how to expect results, if any, from them.  
In addition, with an at-home option, no one is there to hold you accountable for that time so it's easy not to show up. And we are human! People need people. We need shared energy in person, together, not through a screen (it has been proven). Without this human connection, we lose that palpable sense of shared experience and community that is so integral to who we are and how we stay motivated for life.
Here are some of my favorite tips to stay motivated:
Create a dedicated workout space - purchase all the equipment you need and set up a space that you will return to EVERY workout, where everything you need is available. Including a reliable device, headset, and internet connection!

Find a community you love - commit to at least one LIVE workout a week on Zoom, so that you can speak to the community and teacher LIVE and develop a community that will look forward to seeing you. You may even create new friendships or set up workout dates to help keep you motivated!!

Schedule a private training session - even just once, connect with a trainer so they can help set you up with a virtual program to help you reach YOUR goals. It should address the classes, times, frequencies of your workout as well as suggest what kinds of workouts are best for you based on your strengths and weaknesses. This way you're not just spinning your wheels. You will have a solid PLAN and you will know that showing up everyday is leading you closer to YOUR goal.
Try these at-home workouts to maintain variety and keep things fun:
Anna Kaiser Studios - Virtual Sculpt Class - connect live with a trainer for a fun, beginner, low impact strength class

Climbing the stairs to your building 1x to start and end each day

Use a heart rate monitor! Take a walk with a girlfriend and try to stay in your 65%+ heart rate zone!

Break at noon and 3pm with 10 pushups, 10 burpees, and 30 sit-ups
Invest in this equipment to keep your workouts fresh:
Mat

Theragun

Mini blender for quick post workout smoothie!! Try ours! 
Try this video for a quick, effective, dynamic at-home warmup (can be done with or without weights… I'm using 5lbs here)
"I say this without hesitation: Joining Anna Kaiser Studios was one of the BEST things I chose to do this year. A silver lining of the global pandemic? Being able to be with all of you. Some days you were all I had and that was so important to me."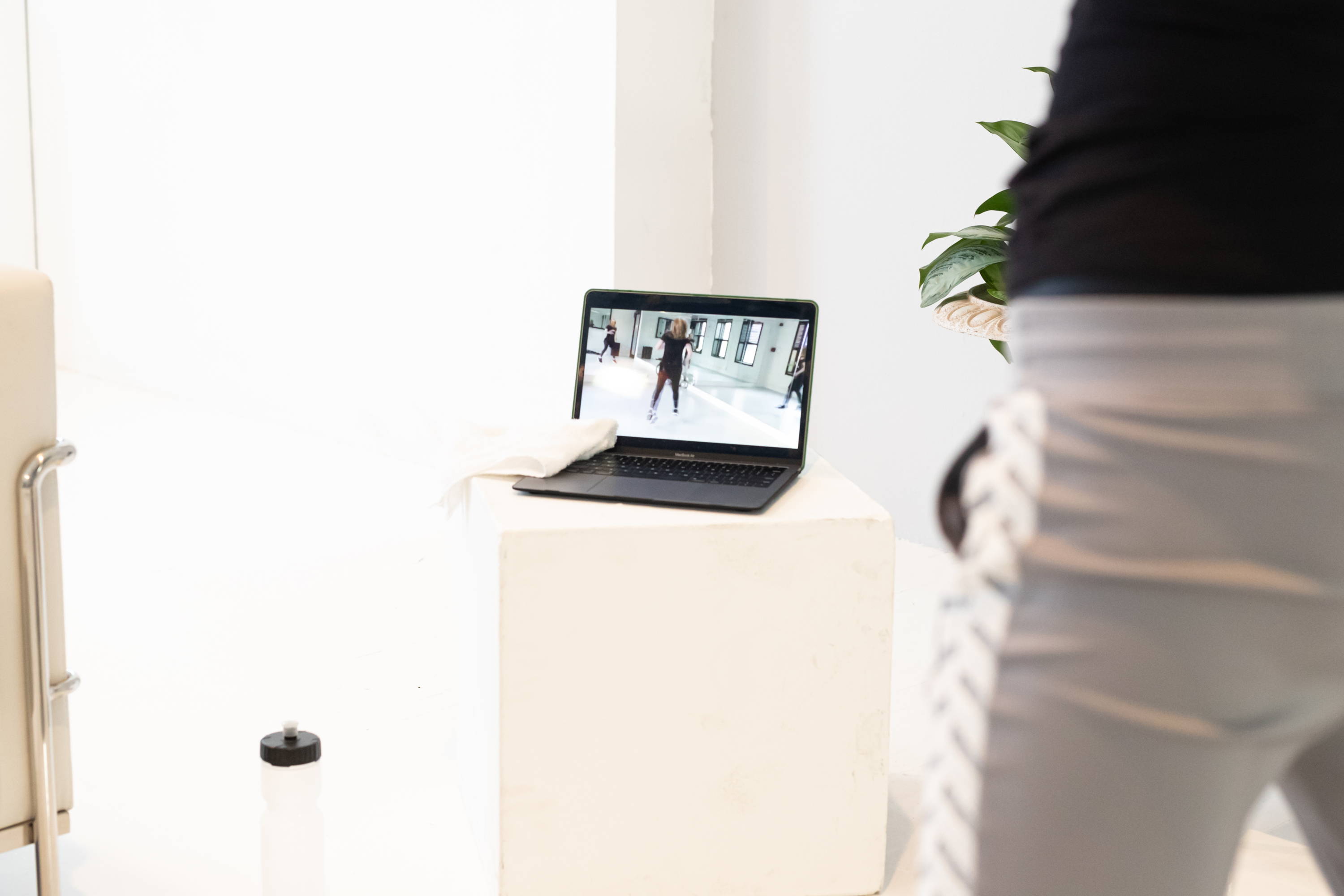 CHECK OUT OUR OTHER FILES